General Lafayette's Visit to Phoenix Lodge No. 8
4-5 March 1825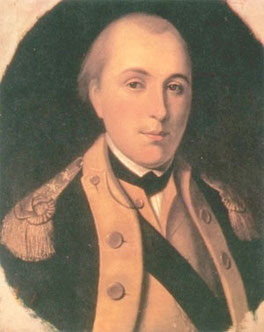 On the 4th of March, 1825, General Lafayette visited Fayetteville.  Under the escort of Colonel Thomas G. Polk and his cavalry unit, Lafayette was met by the Fayetteville Independent Light Infantry under the command of Captain Robert Strange (a member of Phoenix Lodge No. 8 and master of ceremonies), and the Corps of Artillery. 
     Upon arriving at the Town Hall, a welcome speech was given by Judge John D. Toomer, also a member of Phoenix Lodge No. 8.  A military ball was held in Lafayette's honor on the night of the 4th in the newly-constructed "Lafayette Hotel."
     On the 5th of March, Lafayette was honored with a military review on Rowan Street, followed by a reception at the Phoenix Masonic Temple.  It is a Phoenix Lodge tradition that Lafayette presided over the Brethren in a tiled session, using the Master's chair.  This ornate chair was used as the Master's chair until 1949, when it was retired from service.  It is now preserved in Phoenix Lodge's archive room.