From the East
WM Timothy A. Dahlman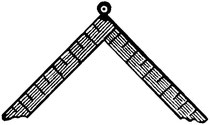 Brothers,
I am humbled by the opportunity to serve as the 131st Master in our historic Lodge. We have thus far experienced 226 years of unbroken excellence in freemasonry. This year we will continue this tradition of excellence continue to educate and develop our Officers and Masons by emphasizing the aspects of our Charge and Landmarks.
This year my theme is grounded in our Charge to Do Good Unto All. I recognize that I am not the first to conceptualize this theme as it has been used by some great leaders in Freemasonry. I just want to emphasize it as a theme for what we do this year in our Mission, Vision and Goals. 
Mission
Phoenix Lodge seeks to cultivate, nurture and produce motivated Master Masons who are exposed to masonic education that emphasizes participation in lodge work, officer development, and excellence in the performance of masonic ritual.
Vision
Phoenix Lodge seeks to be an environment designed for the purpose of generating excellent Master Masons. aMasons who from their first entrance into our lodge, are impressed upon to take their chosen and accepted journey into the society and culture of freemasonry very seriously.
Goals
Our goal and purpose is to provide our members with the one thing that we have to offer that no other organization can, Masonry. Our goal is to engage our members in masonry through participation in lodge work, continued officer development and excellence in ritual.   
Also, the Secretary tells me that I need to remind everyone to pay their dues :)
I am looking forward to seeing everyone at lodge this year several times.
Timothy A. Dahlman
Master 2015.