Our Lodge - the Phoenix Masonic Temple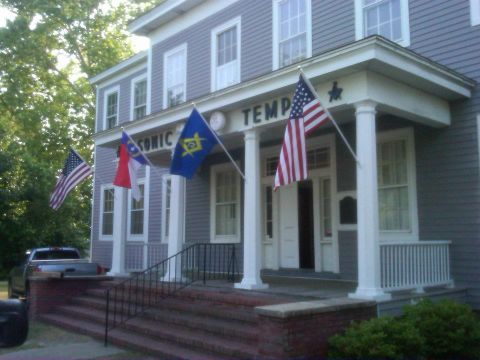 Phoenix Masonic Temple was placed on the National Register of Historic Buildings in 1983.
   The original Phoenix Masonic Temple was constructed in 1793, but by 1849 it had become a hazard and had to be torn down.  The present building was built on the original brick foundation in 1858, with major renovations being conducted periodically, including 1948-1950, and 2012-2013.  It consists of two stories and 4,798 square feet of enclosed space.