James Hogg
17XX-1805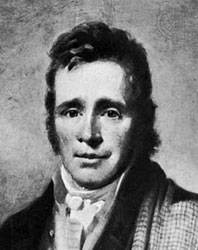 Born in Scotland, James Hogg came to America in 1774. Landing in Wilmington, he moved to Cross Creek, later Fayetteville, shortly thereafter where he lived until moving to Hillsboro, NC, about 1780. Among his many benevolences was the gift by deed of "St. John's Square" to the Trustees of Phoenix Lodge No. 8 on 23 July 1793, upon which site the Masonic Temple has since stood. Hogg lived in a house facing the Masonic Temple at the time of his residence in Fayetteville.
            James Hogg was very prominent in Colonial affairs, serving on many important committees for the State and traveling extensively on behalf of the Colonists in the Revolutionary War. He was very instrumental in locating the University of North Carolina at Chapel Hill, and was one of its largest contributors.
            Two of the descendants of James Hogg became Grand Masters of the Grand Lodge of Masons of North Carolina, to-wit: James Webb of Hillsboro, NC, who as Grand Master laid the cornerstone of the YMCA erected at the corner of Bow and Anderson (or Union) streets in Fayetteville; and John Huske Anderson, a member of Phoenix Lodge No. 8.
            On 29 March, 1790, James Hogg donated the land at the intersection of Green, Grove, Ramsey, and Rowan Streets in Fayetteville where the first Court House in what was then known as Cross Creek. It later served as a Confederate memorial park. Not wanting to call it "Hogg's Square, it was called "James Square," and later "St. James Square."  Hogg Street, now Ray Avenue in Fayetteville was likewise named in his honor.