John Alexander Cameron
d. 14 June 1838
Lawyer, Past Grand Master, Member of the North Carolina House of Commons (1810-1812, 1820), Consul to Vera Cruz, Federal Judge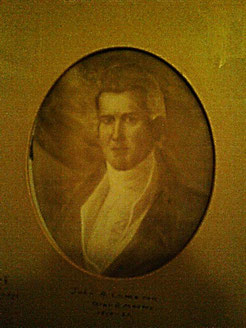 John Alexander Cameron was a member of Phoenix Lodge No. 8.  He was a prominent lawyer and a member of the Fayetteville Bar.
He served as a member of the North Carolina State House of Commons from 1810-1812 and again in 1820.
Cameron served as the Grand Master of the Grand Lodge of North Carolina A.F. & A.M. for the years 1820-1821
He later served as Consul to Vera Cruz, Mexico, and as a Federal Judge in the State of Florida.
Cameron perished in the sinking of the steamer Pulaski on 14 June 1838, on a passage between Savannah and Charleston.  He was a fine writer, accomplished gentleman, and left several children.